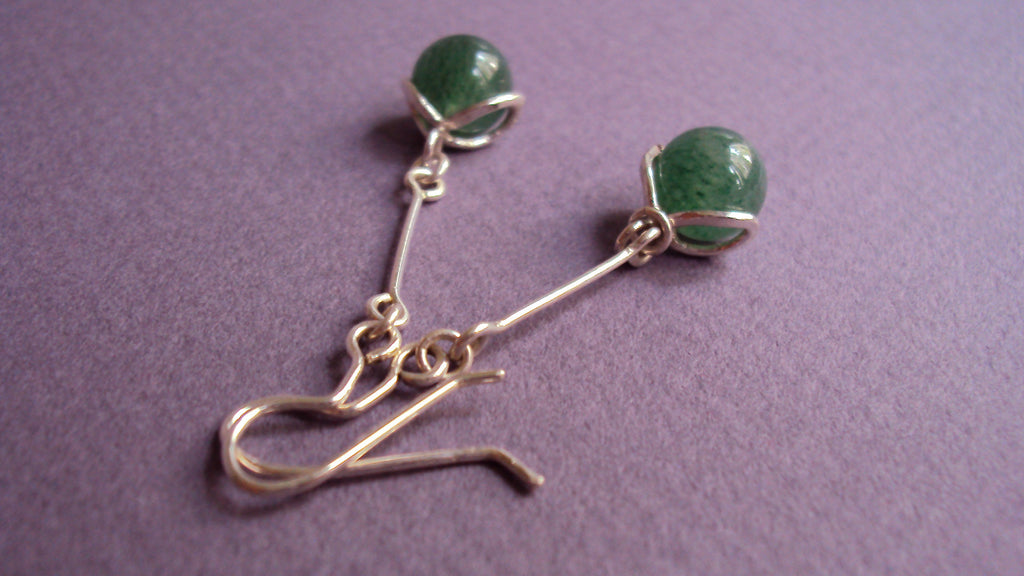 Harmony & Peace - Vesica Piscis (S)
€85.00
Two silver shapes enclosing a ball reminding about balance and harmony. All Harmony pieces come with the changeable gemstone feature.
In these earrings the perfection comes with the cost of restriction. Harmony will swing more peacefully in it's long and slender stem.
In the picture the small gemstones are 8mm aventurine.
The earrings are sterling silver (925).
Modular design: More small gemstones that fit this product can be found in the Small Gemstones Collection.