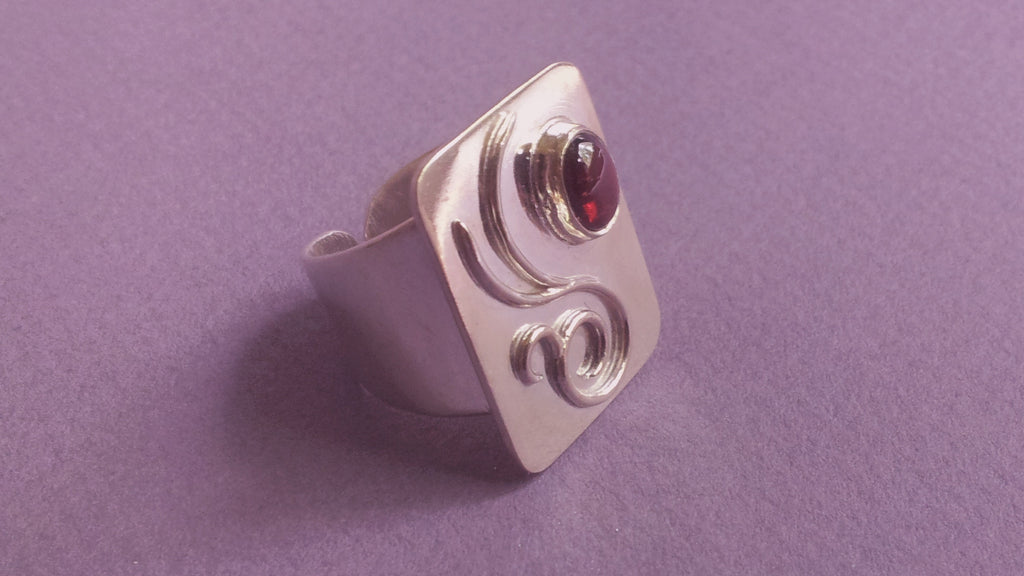 Piece of Wind
€165.00
This piece was designed and created for an ordering customer, a singer. She enjoyed the basic shape of the ring and I added some wind (and a small fire spark) into the piece. Whirling wind around an eye catching small spark makes this piece unique.
Stone in the picture is garnet cabochon.
Ask for the available different stone possibilities.
The ring is sterling silver (925).
Please let me know your ring size in the order info.
Related Products