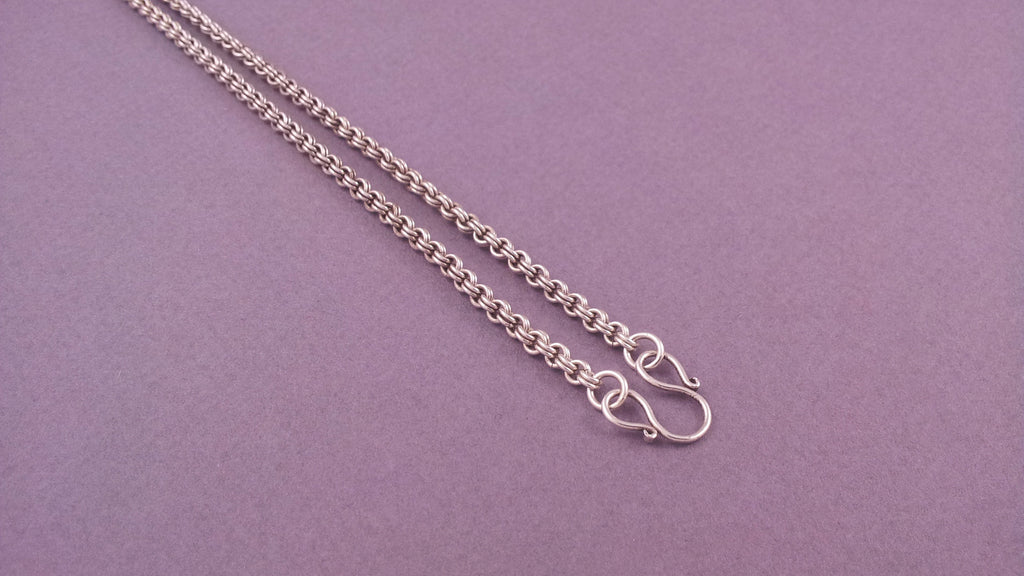 Ancient
€350.00 €400.00
Ancient necklace has one of the oldest types of chains. The rings come in linked pairs. it is simple, and strong. Mostly likely derived from ancient armory, and adapted for its dependability.
The style is very simple, yet intriguing. At first glance people can not fathom what the small difference is, and often move in for a closer inspection. The fashion matches well with a feeling of weight. Fabric with folds and metal with substance. I can be produce custom lengths to match your needed size. The basic length is 70cm.
The chain and the lock are sterling silver (925).
Related Products