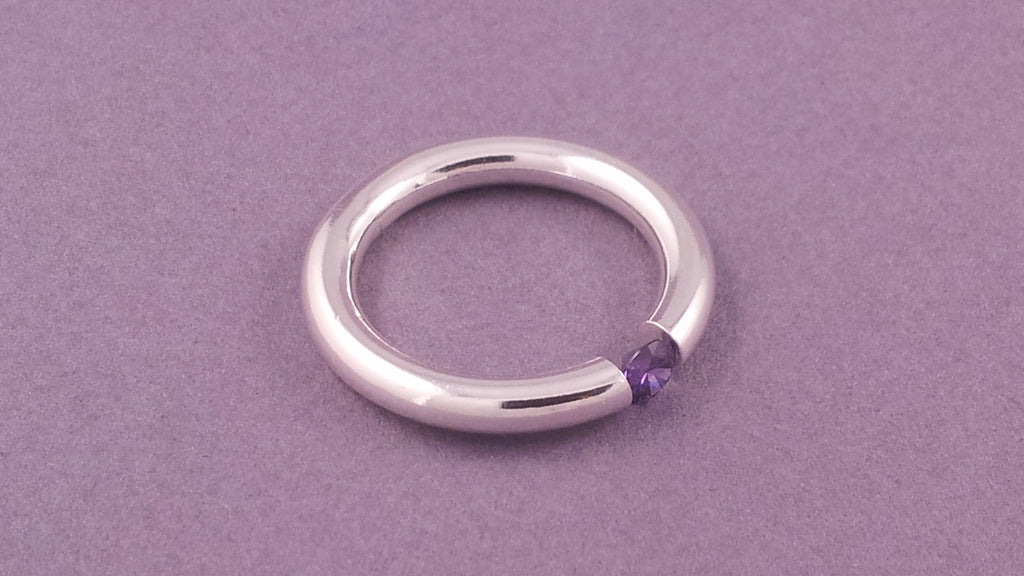 Uniformity of Voice - Singular
€130.00
Many voices singing as one,
clear and simple,
one and single.
Singular version of Uniformity of Voice is a ring with a faceted stone set with just the pressure of the sides pushing upon it. Basically it's an air setting.
Uniformity of Voice is a simple ring that is available in two different varieties Singular and Simplicity. You can also buy them as a pure Duo ring set.
Gemstone in the picture is a faceted amethyst.
The ring is sterling silver (925).
Please let me know your ring size in the order info.
Related Products